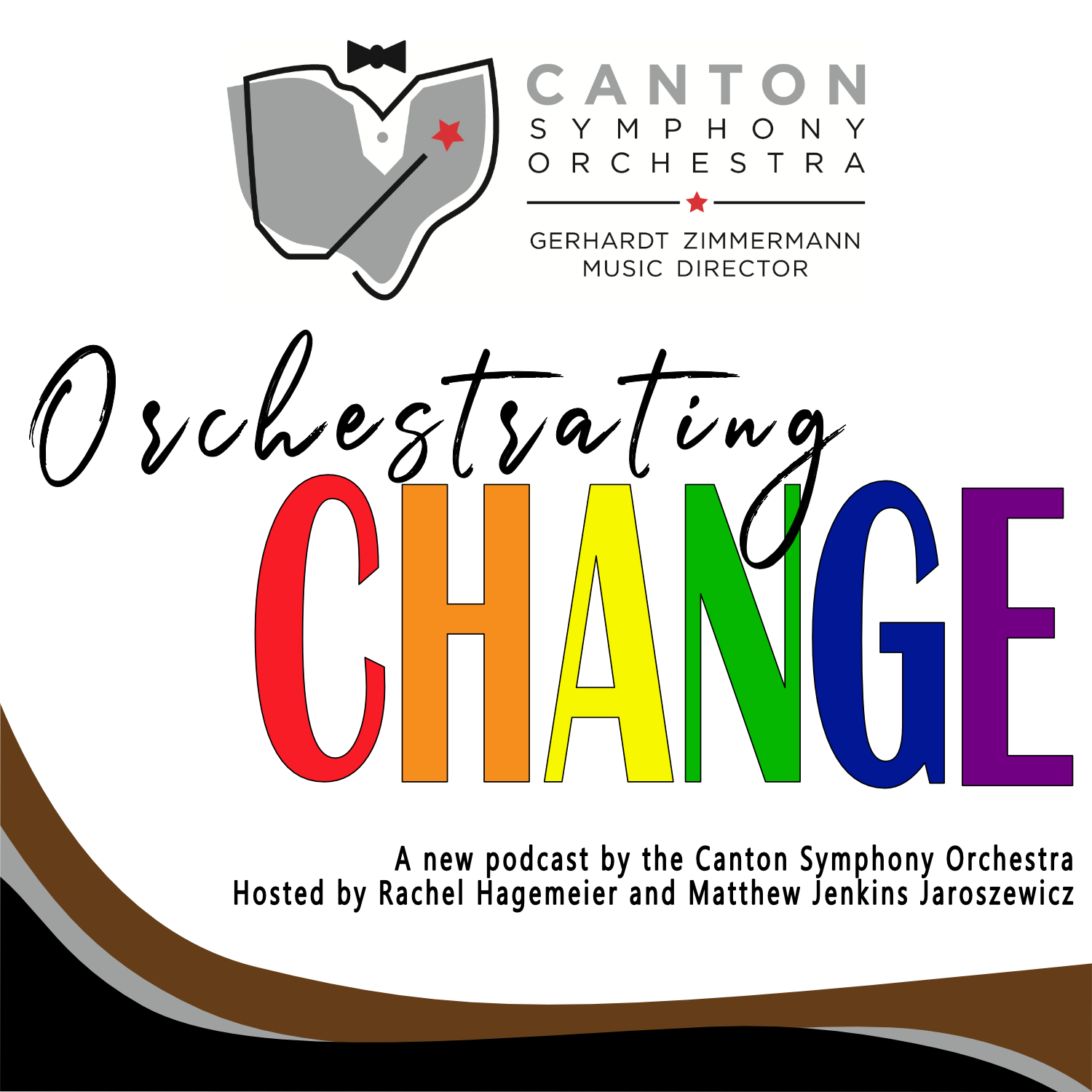 This episode will conclude our first season of Orchestrating Change. Our hosts, Rachel Hagemeier and Matthew Jenkins Jaroszewicz, reflect with Michelle Charles and Nathan Maslyk about how the podcast has affected them since it was first conceptualized last year. They discuss important lessons they have learned along the way, what they hope to accomplish in the future, and their favorite moments from Season 1.
Thank you to everyone who has watched and listened this first season. We are incredibly grateful for your support and open ears as we navigate Canton Symphony Orchestra towards a brighter future of inclusiveness, equity, and diverseness in a field that has not always been. We are excited for the future and how we can better serve the Stark County community and beyond. Orchestrating Change is available wherever you get your podcasts. Go to www.cantonsymphony.org/orchestrating-change/ to sign-up for email reminders, view past episodes, and see the various channels where you can view our content.
For more information about everything else we are offering at this time, please visit www.cantonsymphony.org.