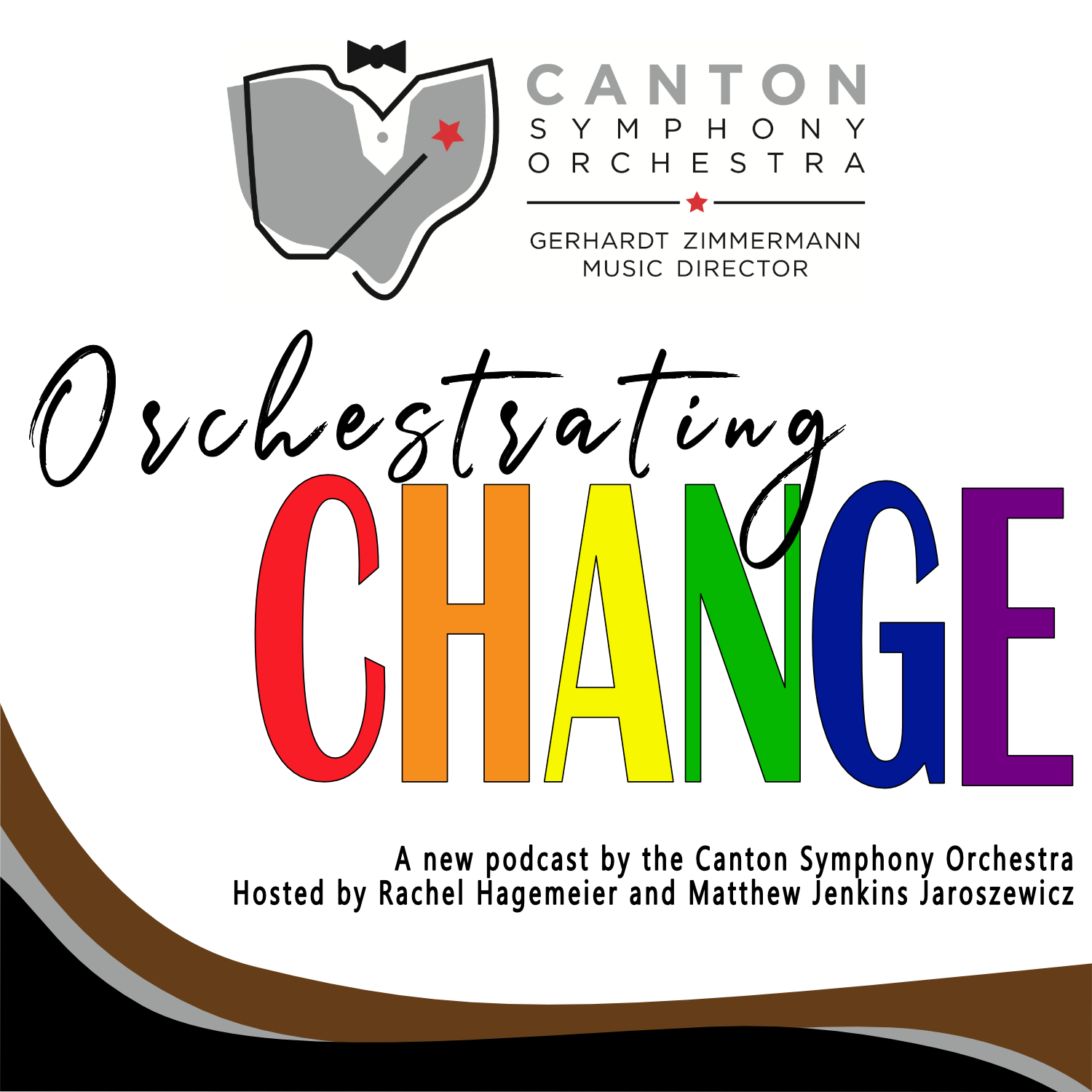 Today on Orchestrating Change, our guest is Rick Robinson: a composer and double bassist who was a member of the Detroit Symphony Orchestra for 22 years. Prior to joining the DSO, he played here in the Canton Symphony, as well as up the road with the Akron Symphony. He is the founder of Cut Time Productions, a publishing company dedicated to producing chamber arrangements of orchestral masterworks in an effort to make this music more accessible and available to wider audiences. An accomplished composer of original works as well, his Essay After Sibelius will be performed here in Canton next season.
Watch on YouTube: https://youtu.be/FltAVoHFyBU
During 22 years playing double bass in the Detroit Symphony Orchestra (DSO), Rick Robinson began attempting the difficult task of resetting the context of classical music in broader communities. Robinson began, however, in a fourth-generation musical family of Highland Park (MI). Then he began to lead as a bass student at Interlochen Arts Academy, Cleveland Institute of Music, New England Conservatory and summer festivals at Aspen and Spoleto. He held principal positions with both Akron and Canton symphony orchestras 1982-85, the Portland (ME) orchestra, as well as the Boston Pops Esplanade Orchestra directed then by composer John Williams.
Orchestrating Change is available wherever you get your podcasts. Go to www.cantonsymphony.org/orchestrating-change/ to sign-up for email reminders, view past episodes, and see the various channels where you can view our content.
For more information about everything else we are offering at this time, please visit www.cantonsymphony.org.